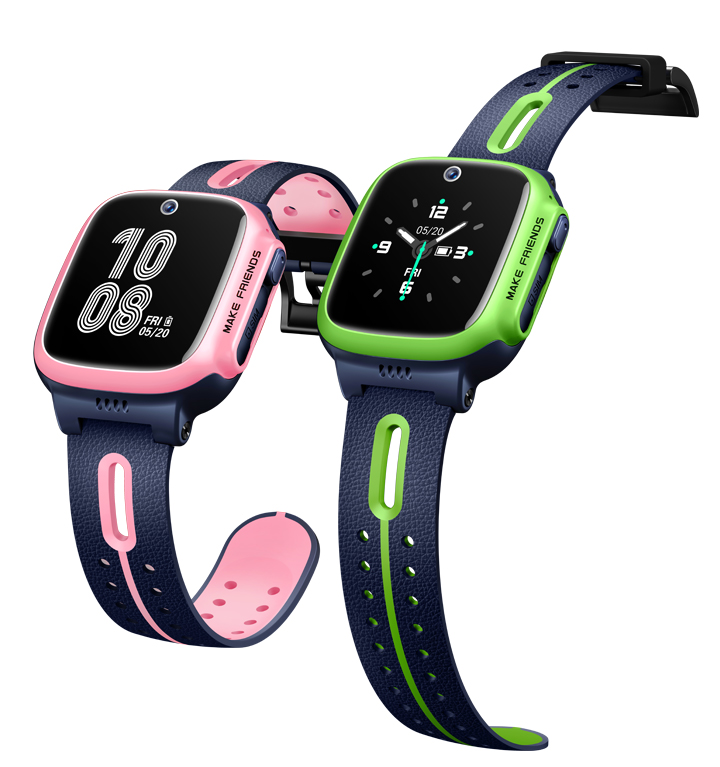 Video Call
Looking at You, Makes Me Feel at Ease
Dengan kamera depan 2MP, real time video call, Ibu dapat melihat anak kapan saja. Tidak hanya tau
posisi anak, tetapi juga dapat melihat lingkungan sekitar anak. Orang tua pun menjadi lebih tenang.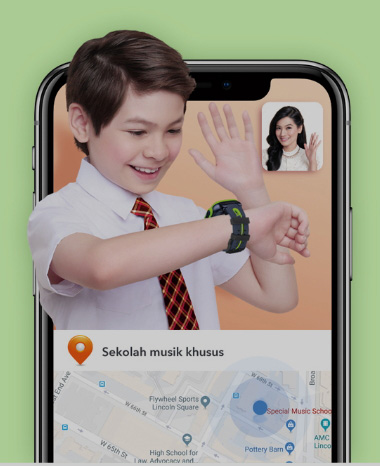 Take Photo
Capture Your Kid's Childhood
Kenangan masa kecil anak sangatlah berharga. Dengan kamera 2MP, abadikan foto masa kecil anak.
Dilengkapi dengan fitur Short Video, simpanlah kenangan indah Anda dengan sang buah hati.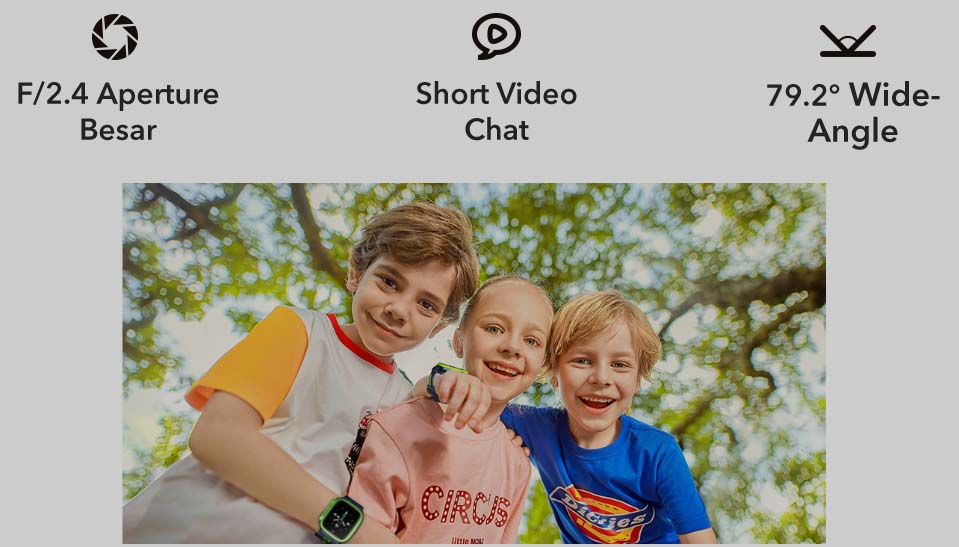 7 Types of Accurate Locating
Mendukung GPS, GLONASS, Base Station (BS),
Wi-Fi, Sensor Percepatan, A-GPS dan Pemosisian
Bantuan Kamera. Hanya dengan satu klik, Anda
dapat mengecek dimana keberadaan sang buah hati.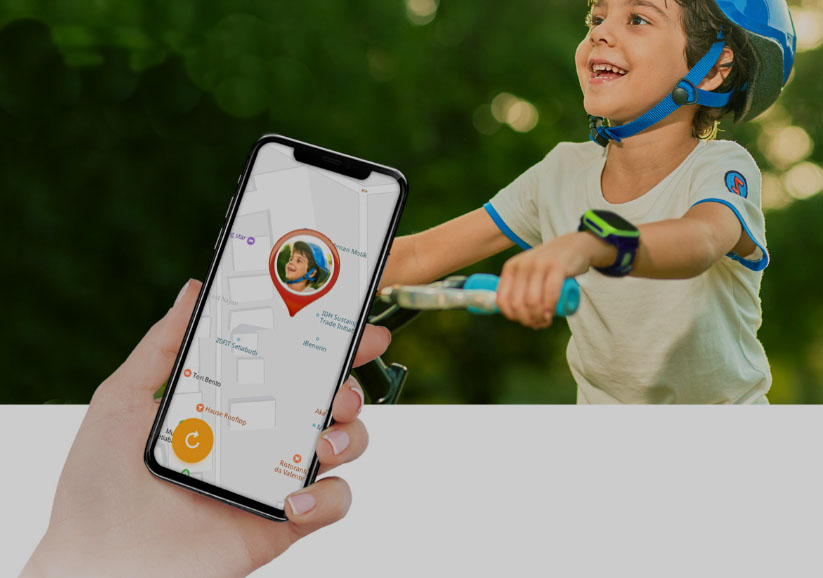 ​
Swimming Waterproof
Pleasant Swimming Experience
Didesain tahan air sampai kedalaman 20 meter, menggunakan komponen khusus yang tahan air dan teknologi spesial yang membentuk perlindungan efektif anti air sehingga anak tidak perlu khawatir menggunakan jam tangan ketika berenang.
Peringatan ketika jam tangan terendam air, layar akan menyala dan mengingatkan agar anak tidak bermain air. Ponsel orang tua akan menerima notifikasi jika jam tangan sedang terendam air.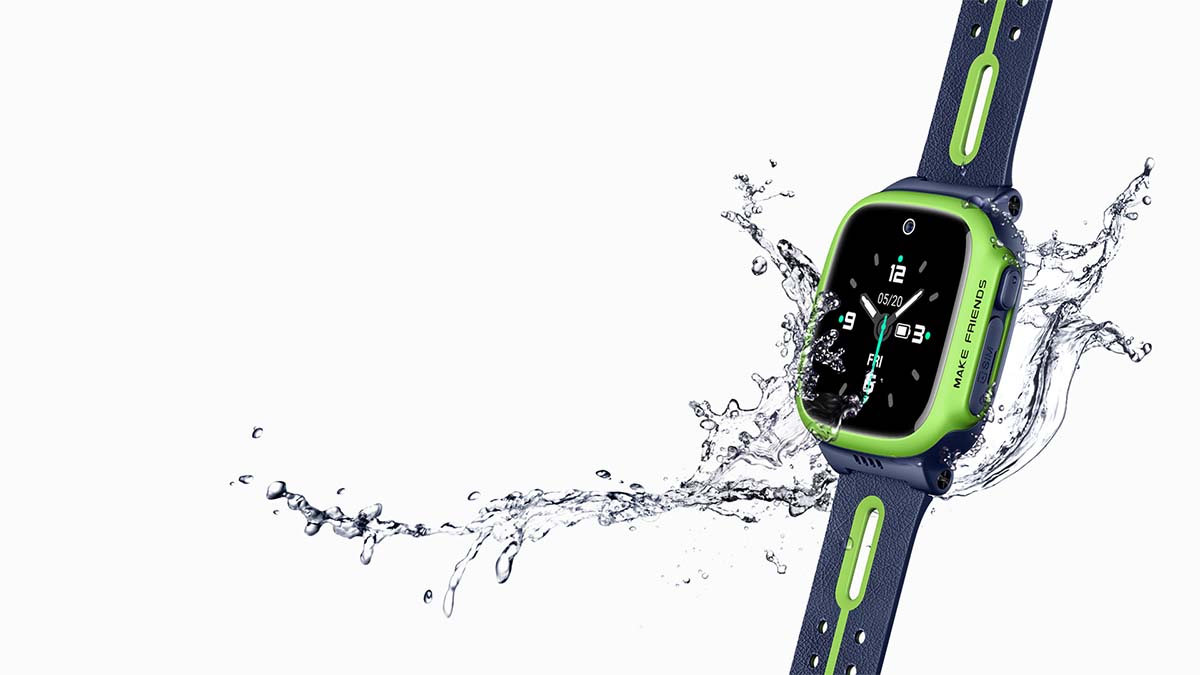 4 Modes 15 Frequency Bands, 4G LTE Networks
Bring Better Signal and Clearer Call
Mendukung jaringan internet 4G LTE Telkomsel, Indosat, Tri yang berkecepatan tinggi, tidak
hanya dalam pemosisian, panggilan telepon lebih jelas, komunikasi lebih stabil.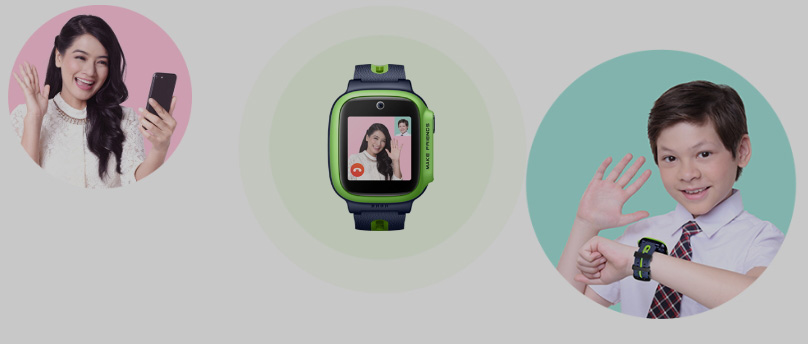 Class Mode and Wi-Fi Safe Zones
Setelah orang tua mengaktifkan fitur ini di aplikasi, anak
hanya dapat melihat waktu dan menelepon Admin Watch
Phone. Biarkan buah hati anda konsentrasi belajar di
sekolah.
Setelah diaktifkan, Aplikasi akan aktif menerima pesan
apabila anak sudah sampai sekolah, pulang ke rumah,
berhenti di jalan, keluar dari sekolah, dll. Anak aman ke
sekolah, orang tua pun tenang.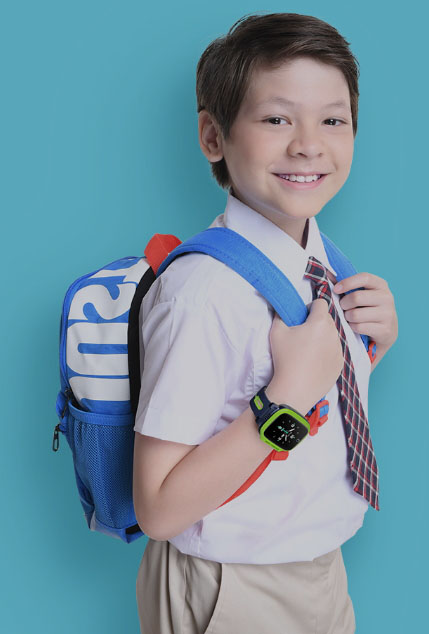 Automatic Step Counter
Watch Phone anak dan aplikasi orangtua dapat
melihat jumlah langkah anak sehari-hari, orangtua dapat
mengatur target langkah, serta melihat history jumlah
langkah 7 hari sebelumnya.
Disamping itu anak juga bisa melihat
jumlah langkah teman-temannya
setiap hari, dan teman-teman yang
lain juga dapat melihat jumlah
langkah satu sama lain.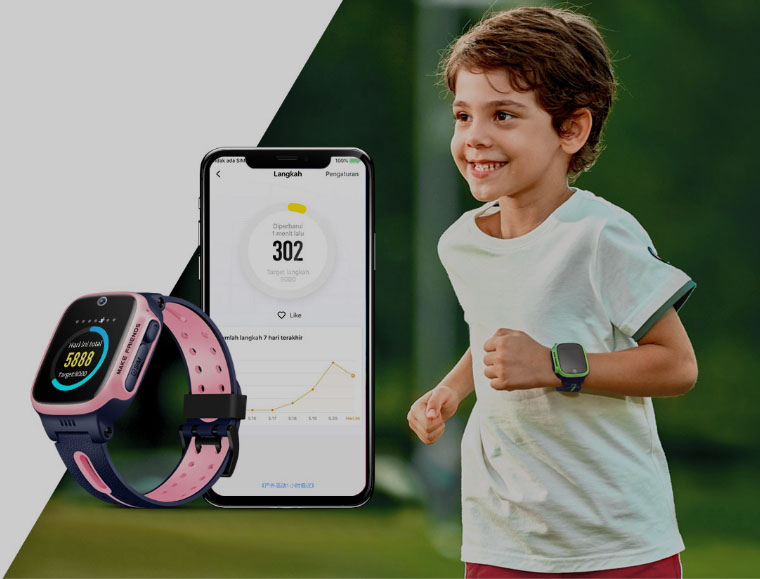 Large Capacity 680mAh
Z2 menggunakan teknologi baterai nano silikon negatif yang terkemuka di dunia, bobot kecil,
kapasitas sebesar 680mAh tidak perlu khawatir kehabisan baterai.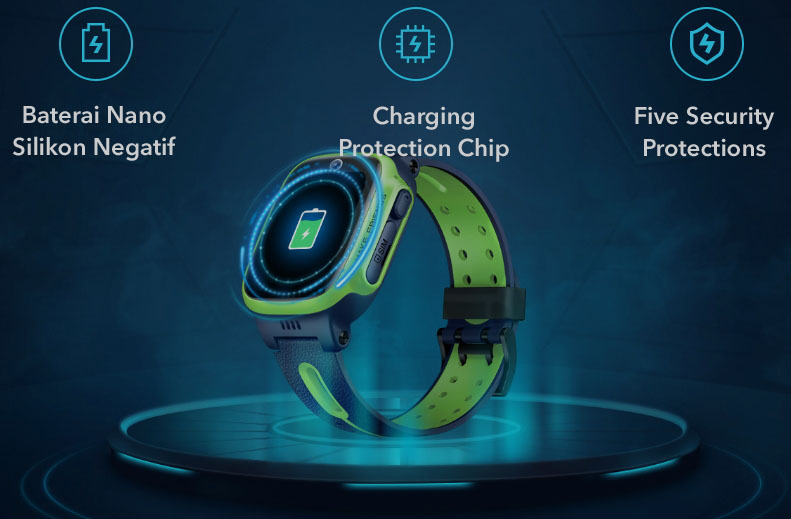 1.3 Inch Color Screen
Melindungi Penglihatan Buah Hati anda
Tampilan jernih dan berwarna dengan ukuran layar 1.3 inch, warna layar tajam dan cemerlang.
dirancang dengan resolusi 240x240, penglihatan buah hati lebih nyaman.
Anda bisa menyesuaikan kecerahan layar melalui pengaturan
yang dapat disesuaikan dengan lingkungan yang ada, dan
melindungi penglihatan buah hati anda.
2.5D Corning Gorilla Glass
Mengadopsi panel Gorilla Glass dari Corning Amerika Serikat, anti
gores, tahan banting, panel kaca lengkung, halus saat disentuh.

More Function
​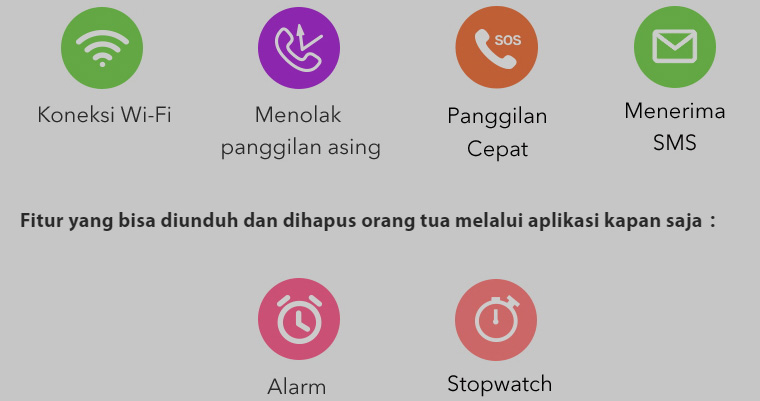 Body
Dimension
Weight
Display
Type
Size
Resolution
Communications
Bluetooth
Battery
Capacity
Stand-by
Features
Sensors
Other