Panasonic Refrigerator NR-BB271Q-PK Kulkas 2 Pintu


Smart is the new beauty
Panasonic Bright & Beauty Series dengan sensor pintar Econavi, cara yang efektif dan efisien untuk hidup lebih baik.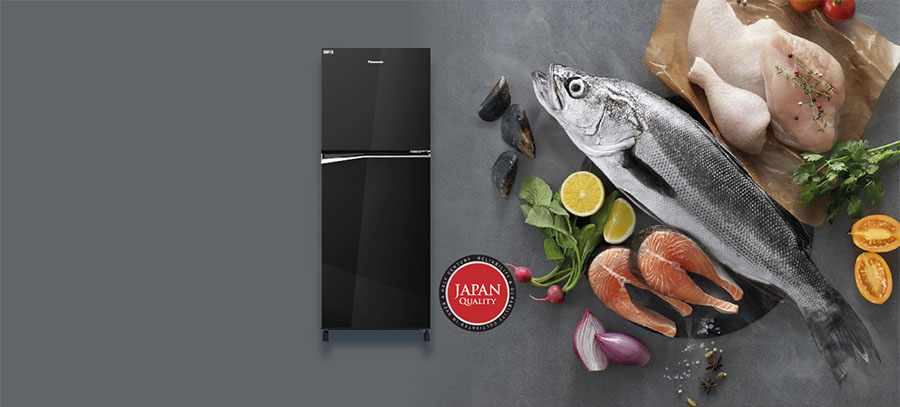 Experience 7 days* freshness with Prime Fresh!
Prime Fresh membuat makanan tetap segar selama sekitar 7 hari* dengan membekukan permukaan makanan secara lembut pada suhu +\- -3˚C, dapat dipotong dengan mudah tanpa perlu dicairkan.




-3˚C Prime Fresh freezing is this convenient!
Memasak tanpa Mencairkan, karena hanya bagian permukaan makanan yang membeku lembut, Anda dapat memotongnya dengan mudah tanpa mencairkan.
Cita Rasa Tahan Lebih Lama, Dapat menyimpan makanan dalam keadaan setengah mentah, mempertahankan cita rasa dan teksturnya yang lezat.
Menjaga Nilai Gizi Hampir tidak ada tetesan karena Anda tidak perlu mencairkan, sehingga sedikit nilai gizi dan rasa gurih yang hilang.
Lebih Sedikit Bau Tak Sedap Meminimalkan pembuatan bau tak sedap, sehingga tidak khawatir dengan penyebaran bau tak sedap.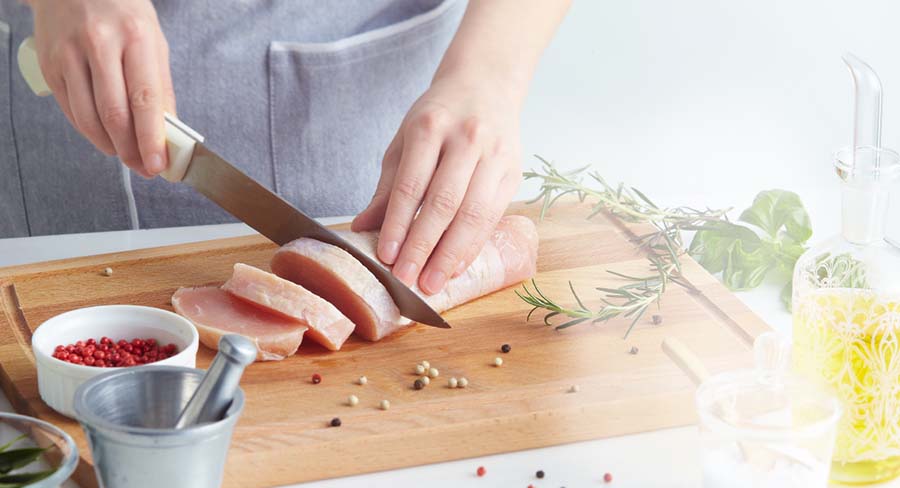 3 jenis sensor ECONAVI mendeteksi kondisi penggunaan, dan mikroprosesor menganalisisnya.
Dengan hasil analisis ini, kompresor INVERTER menyesuaikan frekuensi perputaran motor untuk mengoptimalkan kinerja pendinginan dan menghemat energi.

*¹ Data disiapkan oleh Panasonic. ECONAVI bekerja hanya bila setelan suhu [MED] untuk kompartemen pembeku dan pendingin.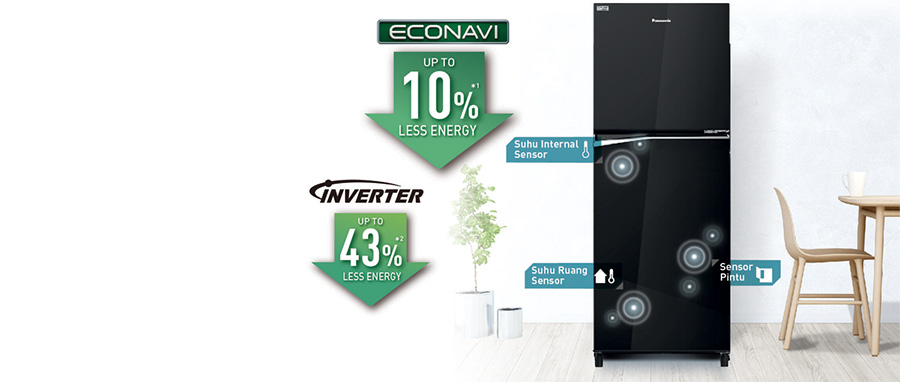 More Advanced Cooling with Intelligent Inverter Control


Lemari es selalu menyala, yang berarti menggunakan lebih banyak daya listrik daripada perabot rumah tangga lainnya. Dengan hadirnya lemari es Inverter cerdas, Anda tidak perlu khawatir. Lemari es ini dapat menyesuaikan penggunaan daya listrik dengan situasi - lebih banyak daya di siang hari ketika sering dibuka dan ditutup, dan lebih sedikit di malam hari saat hampir tidak digunakan. Hasilnya, performa yang jauh lebih efisien untuk penghematan energi, mengurangi kebisingan, dan sistem pendingin yang lebih kuat.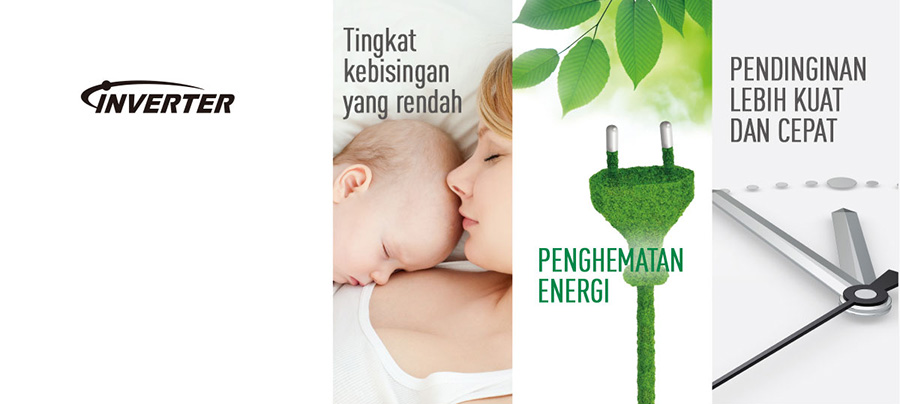 Filter dengan Properti Anti Bakterial
Filter dengan properti anti bakterial yang membersihkan jamur dan bakteri, serta secara efektif mencegah bau tak sedap dalam lemari es.
Stabilizer Free

Stabilizer Free yang tahan terhadap tegangan buruk hingga 140v , melindungi PCB & kompresor dengan garansi kompresor 12 tahun lebih lama dari merek manapun




Fitur :
Unique Storage Technology
Glass Look Door
Luxury Elegent Full Frat Door
Handle Design
Modern Seamless Edge Design
Cut Down Consumption Energy
Econavi & Inverter
Energy Saving
Hygienic Ag Clean Deodorizing Filter
Prime Fresh
7 Day Freshness With 3 Degree Celcius
Spesifikasi :

Kapasitas kotor: 266 liter

Kapasitas penyimpanan: 250 liter
Ukuran produk (WxDxH) : 555 x 624 x 1636 mm
Pemakaian energi : 60 - 130 watt
Berat 45 Kg
Tegangan : 220 v~ (label), hertz : 50 hz
Refrigerator Features
Cooling System
-
Unit Dimensions (WxDxH)
555 x 624 x 1636 mm
Power Consumption
60 - 130 watt
Power Source
220 Volt - 50 hz
Capacity
Capacity (liter)
266 Liter / 250 Liter
Spesifikasi Fisik
Refrigerant
HFC-134a