Sharp Mesin Cuci 11 Kg Top Load ES-M1108T-SA - Megamouth Series
Fitur:
Capacity 11 kg
Dual Whale Pulsator
Tub Self Cleaner
8 Washing Programs
Softener & Detergent Case
Lint filter
Child Lock
Power Off Memory
Wide Opening

​
Design bukaan pintu yang besar memudahkan pengguna untuk memasukan dan mengeluarkan pakaian yang memiliki ukran besar seperti selimut, bed cover dan lain-lain.
Save Water and Detergent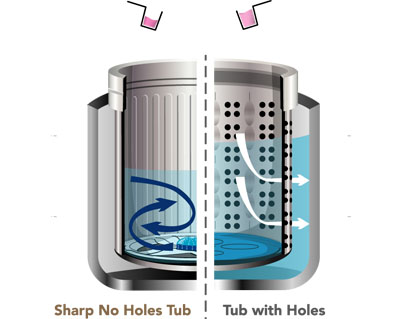 ​
Menghemat penggunaan air hingga 40%, dan menghemat penggunaan detergen.
Minimises Mold and Bacteria Growth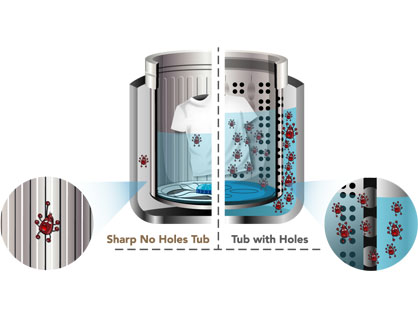 ​
Terhindar dari jamur dan bakteri yang tersisa pada tabung pencucian dan meminimalisir perpindahan jamur dan bakteri dari baju ke mesin pencuci.
No Damage to Fabric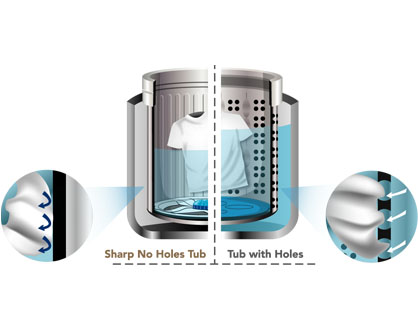 ​
Tidak merusak pakaian, karena terhindar dari gesekan dengan lubang tabung pencucian.
Dophin and Whale Inspired Pulsator Technology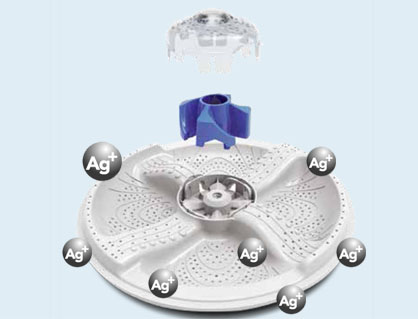 ​
Dilengkapi teknologi dual pulsator yang baru yang terinpirasi dari alam ( Lumba-lumba dan Ikan Paus ) sehingga memperkuat aliran air hingga 19% lebih kuat akan tetapi tidak membuat baju kusut serta membentuk aliran cyclone yang membuat cucian makin bersih dan dilengkapi dengan ion AG+ yang dapat menjaga cucian dari bakteri dan jamur yang akan menimbulkan bau pada pakaian.
Washing Machine Features
Product Type
Product Capacity (Kg)
Product Color
Product Dimensions (WxDxH)
Spin Speed / Power Input
Wash Speed / Power Input
Other Feature
Featur Plus