Sharp Refrigerator SJ-N182D-AP/AB/AS Kulkas 1 Pintu Kirei III Series - 166 Liter
Kirei III Series
Warna: Aurora Blue, Aurora Pink and Aurora Silver (silahkan konfirmasi untuk ketersedian stok & warna)
Keunggulan:
Capacity (Gross / Netto) : 166 Liter / 157 Liter

New Design Aurora And Color

Low Wattage And Low Voltage

Semi Automatic Defrost Syste
New Design Aurora and Color
Desain warna yang baru dengan ornamen Aurora yang cantik dan indah
Tempered Glass Tray
Tempered Glass Tray dapat menahan beban lebih banyak, sehingga dapat dimanfaat secara maksimal.
Tegangan Rendah
Hemat energi, hemat biaya, dan dapat beroperasi saat tegangan rendah (130V - 240V).
7 Perlindungan
Dilengkapi dengan 7 perlindungan yang ketat dengan kualitas standart Jepang untuk perlindungan lemari es Anda.
Perlindungan Petir: Papan listrik dilengkapi dengan kapasitor untuk mengurangi resiko kerusakan akibat sambaran petir.
Perlindungan dari Gigitan Tikus: Kabel terlindungi dengan per logam untuk mencegah gigitan tikus.
Perlindungan Voltase Tidak Stabil: Kompresor lemari es SHARP memiliki toleransi tegangan yang jauh lebih baik dibandingkan lemari es lainnya.
Perlindungan Terhadap Ketidakseimbangan: Lemari es SHARP menoleransi kemiringan tempat hingga 10 derajat.
Perlindungan Bahaya Api: Papan sirkuit memiliki plastik pelindung tahan api yang akan mencegah api menyebar apabila papan sirkuit terbakar.
Perlindungan Terhadap Getaran: Komponen lemari es SHARP telah teruji tahan terhadap guncangan yang mungkin terjadi selama perjalanan.
Perlindungan dari Sengatan Listrik: Kabel-kabel dibagian lemari es SHARP terlindungi dari pengembunan untuk menghindari sengatan listrik pada pengguna.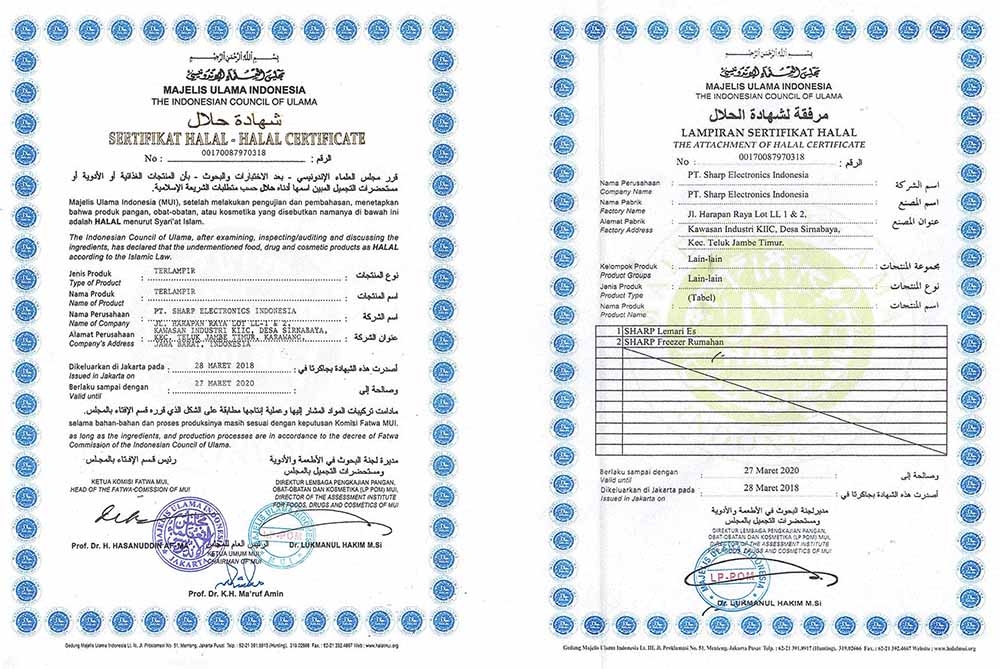 Refrigerator Features
Cooling System
Direct Cooling System
Unit Dimensions (WxDxH)
53.5 x 55 x 111.5 cm
Power Consumption
90 Watt
Power Source
220-240 V
Capacity
Capacity (liter)
166 / 157 Liter