Samsung Vacuum Cleaner VC-15K4110VR 1.3 Liter


Fitur :
Type : Cyclone Force with Anti-tangle Turbine
Power Cord Length : 7 m
Action Radius : 10 m
Pipe Type : ST
Exhaust Filter : HEPA H13
Filter Pre-Motor
Auto Cord Rewinder
Filter Check
Furniture Guard
Brush Main (2-Step) : NB300
Power Control : Body Variable
Point Color : Red flame
Cleaning Width : 290 mm
Rubber Wheel
Spesifikasi :
Dust Capacity 1.3 Liter
Konsumsi Listrik 1500 Watt
Daya Hisap 390 Watt
Panjang Selang 7 meter
Dimensi (W)265 x (H)314 x (D)436 mm
Cyclone Force with Anti-tangle Turbine
Tak perlu khawatir tersangkut
CycloneForce dengan Turbin Anti-Sangkut membantu mencegah bulu/rambut tersangkut pada saat penghisapan.
*Berdasarkan internal tes. Teruji pada kipas turbin menggunakan rambut dan bulu binatang pada permukaan lantai
Ringan dan Mengikuti Gerakkan
Desain yang ringan membantu Anda cepat membersihkan seluruh rumah dengan sedikit tenaga karena 25% lebih ringan, sehingga mengikuti gerakan anda dengan mudah.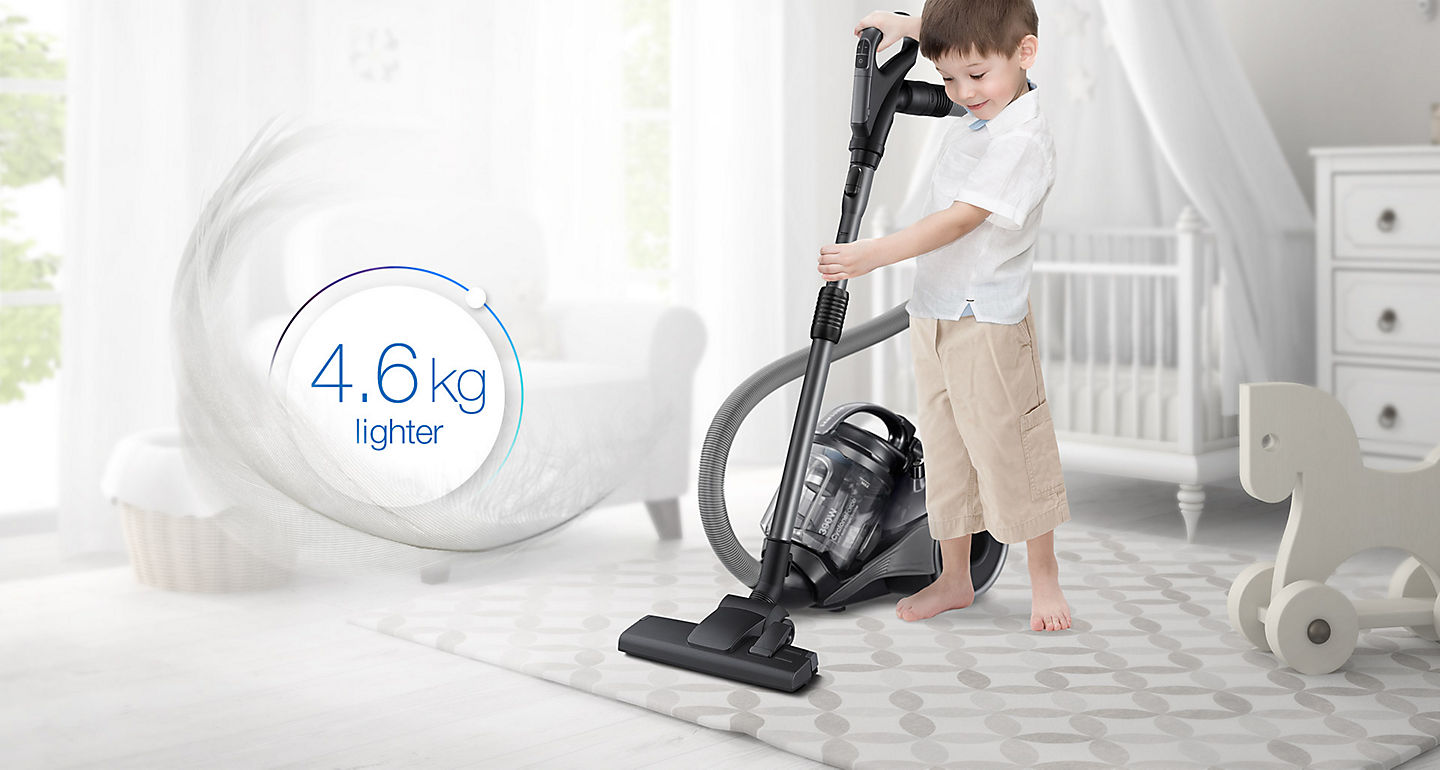 *Dibandingkan dengan Samsung VC5000.
Mencegah bulu & rambut tersangkut
Tidak perlu khawatir rambut atau bulu binatang membuat vacuum Anda tersangkut di bagian depan. Semua kotoran akan langsung dibawa ke pembuangan. Anda tidak perlu membuang waktu untuk menghilangkan rambut kusut dengan tangan.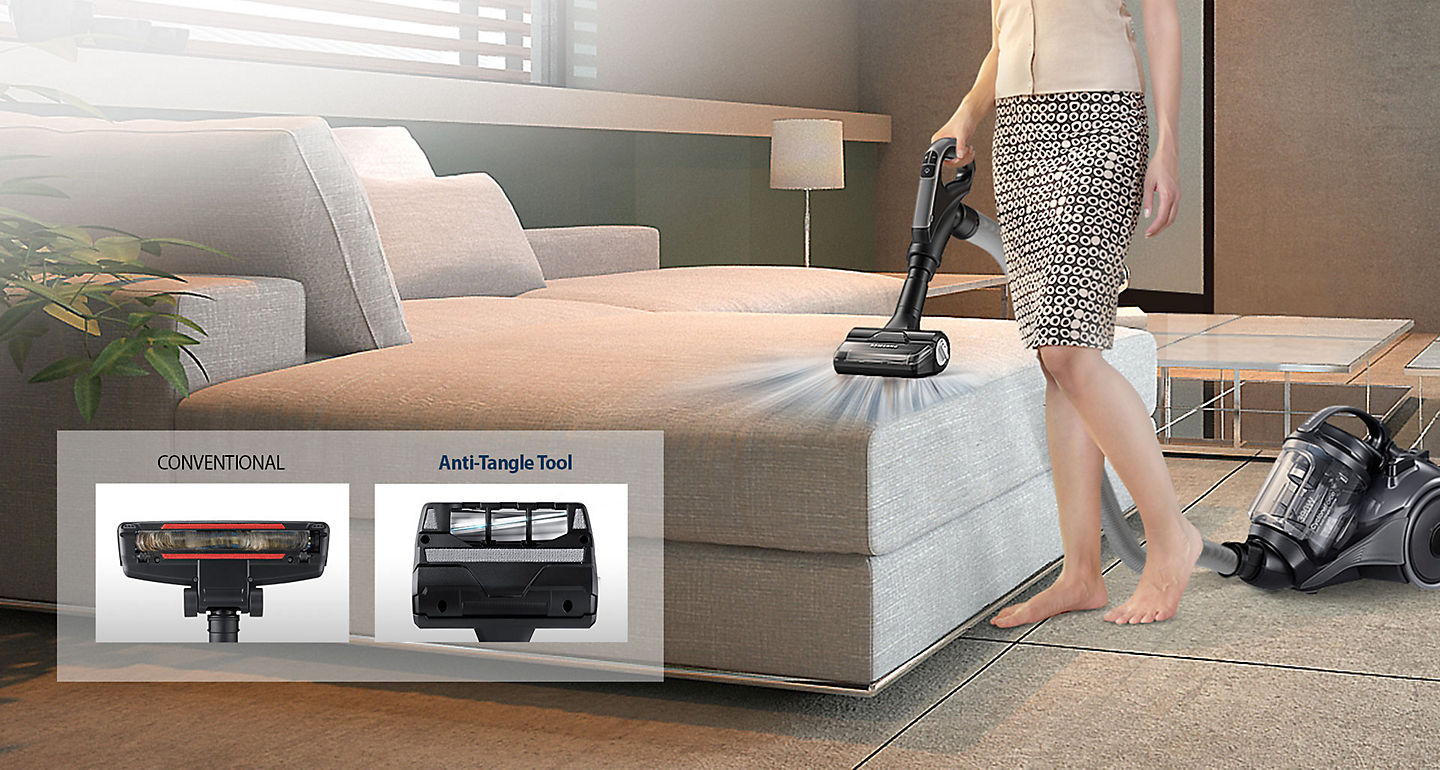 *Berdasarkan internal tes. Telah diuji pada kepala sikat menggunakan rambut & bulu binatang pada permukaan karpet. **Kelengkapan dan ketersediaan aksesoris dapat berbeda di tiap negara.
Mengosongkan pembuangan dengan mudah
Pembuangan Samsung VC4100 mudah dibersihkan dan dikosongkan dengan cepat.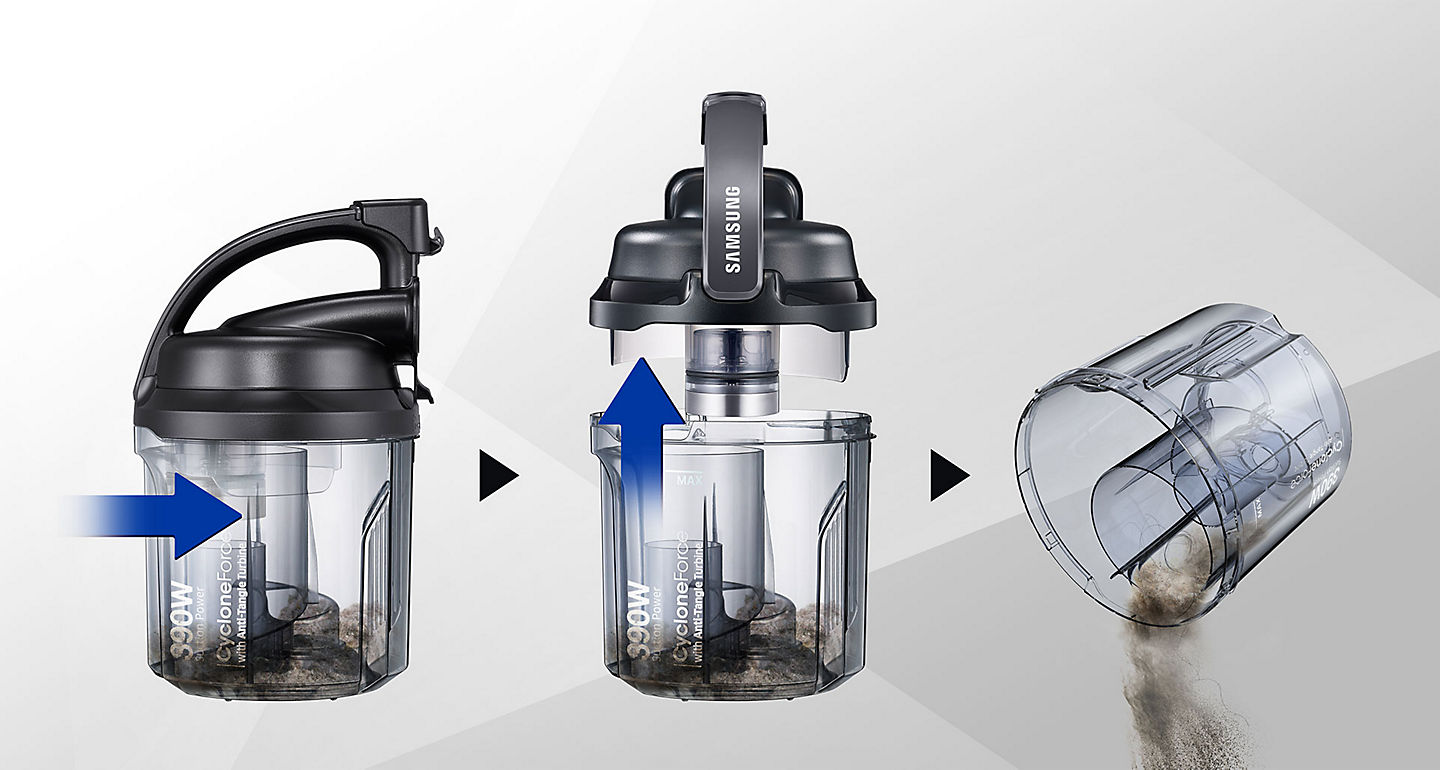 Melindungi furniture dari bentur
Aman dan melindung furnitur Anda apabila tersenggol ataupun tersangkut di sudut dinding. Berkat desain bumper S di sisi samping membantu menyelesaikan pekerjaan lebih cepat.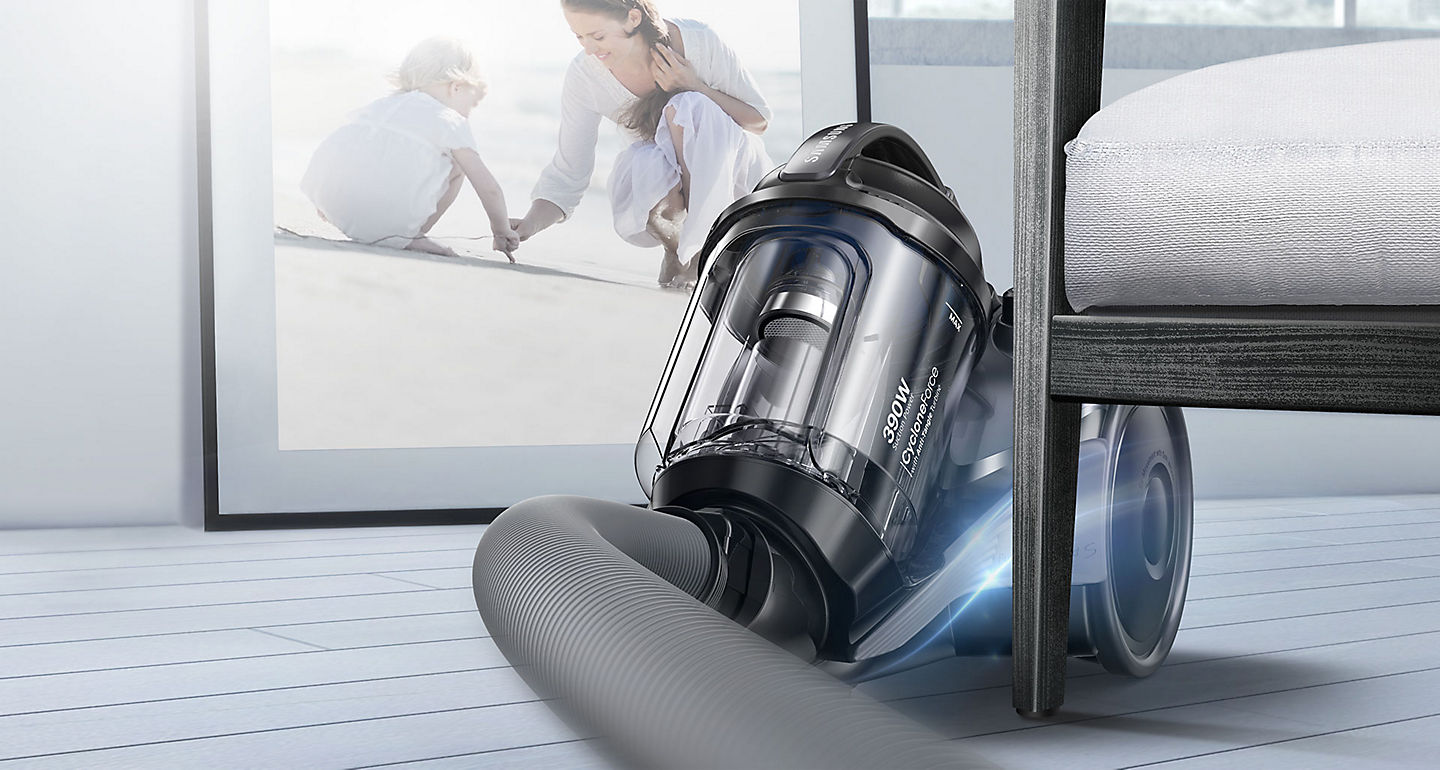 ​
*Dibandingkan dengan Samsung VC-F500G.
Body
Dimension
265 (W) x 436 (D) x 314 (H) mm
Capacity
Capacity Dust Container
1.3 Liter
Power Consumption
1500 Watt
Additional Features
Feature
Radius : 10 m